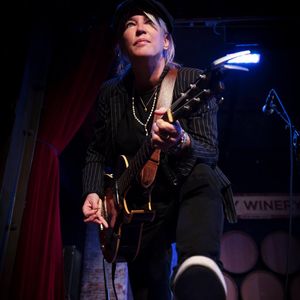 Terry Radigan 
IS A GRAMMY NOMINATED SONGWRITER & THE FOUNDER OF SHELTER SONGS. SHE HAD HAD HER SONGS COVERED BY A WIDE VARIETY OF ARTISTS AND HER SONG HAVE APPEARED ON BIG & SMALL SCREENS ALIKE. HER SOLO RELEASE HAVE BEEN OFT PLAYED AND WELL RECEIVED. VISIT TERRY'S WESITE  here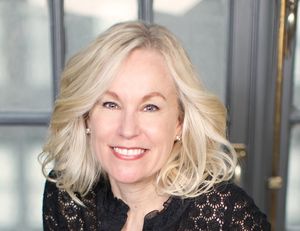 SYDNEY PRICE I
IS AN AWARD-WINNING EXECUTIVE AND FOUNDER & CEO OF THE KNEW PURPOSE (TKP), A CONSCIOUS LEADERSHIP EDUCATION COMPANY.  TKP GUIDES LEADERS AND COMPANIES TO BUILD FINANCIALLY SUSTAINABLE BUSINESSES WHILE LIFTING PEOPLE AND THE PLANET.  RECOGNIZED AS A CATALYST IN BUSINESS TRANSFORMATION FOR HER ABILITIES TO INTERTWINE PURPOSE, BUSINESS, AND SOCIAL IMPACT, SYDNEY WAS AWARDED "MOST INFLUENTIAL WOMEN" BY CEO CONNECTION, 2015. 
PREVIOUSLY, AS SVP OF CORPORATE SOCIAL RESPONSIBILITY AT KATE SPADE & COMPANY (KSC), SYDNEY STRATEGICALLY BUILT A PROFITABLE COMMERCIAL CHANNEL WITHIN KSC VALUE CHAIN WHILE CREATING A WOMEN-FOCUSED SOCIAL ENTERPRISE SUPPLIER MODEL IN RWANDA.  THIS INNOVATIVE MODEL RECEIVED "BEST ECONOMIC EMPOWERMENT PROGRAM" FROM THE US CHAMBER OF COMMERCE FOUNDATION IN 2015 AND WAS STUDIED AND ENDORSED BY GEORGETOWN UNIVERSITY AS A RESULT IN 2017.  PRIOR TO THIS ROLE, SHE WAS SVP OF DIRECT TO CONSUMER AND GLOBAL MERCHANDISING AT KSC AND HELD MULTIPLE POSITIONS AT NEIMAN MARCUS GROUP. 
THROUGH THE KNEW PURPOSE, SYDNEY WORKS WITH LEADERS, COMPANIES, AND COMMUNITIES TO CREATE A BETTER WORLD. VISIT THE KNEW PURPOSE WEBSITE HERE

MATTHEW BROOKSHIRE
IS A SONGWRITER AND PERFORMER ORIGINALLY FROM NORTH CAROLINA. IN ADDITION TO HIS OWN RECORDINGS, HE HAS WRITTEN MUSIC FOR FILMS, TELEVISION, AND LIVE THEATER. FOR OVER A DECADE, MATTHEW HAS WORKED IN NON-PROFIT PROGRAM MANAGEMENT AND FUNDRAISING FOR THE ACTORS FUND, A NATIONAL HUMAN SERVICES ORGANIZATION SERVING PROFESSIONALS IN THE ARTS AND ENTERTAINMENT. HE HOLDS UNDERGRADUATE DEGREES FROM UNC-CHAPEL HILL AND THE NORTH CAROLINA SCHOOL OF THE ARTS, AND AN MA IN ARTS ADMINISTRATION FROM BARUCH COLLEGE. VISIT MATTHEW'S WEBSITE HERE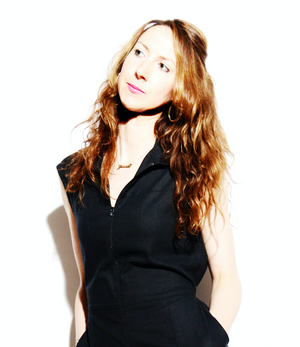 JESSIE KILGUSS
IS THE EXECUTIVE DIRECTOR/ MUSICAMBIA. JESSIE IS PASSIONATE ABOUT USING THE ARTS AS A SPRINGBOARD FOR PERSONAL TRANSFORMATION. HAVING SERVED AS BOTH THE DIRECTOR OF DEVELOPMENT AND PUBLIC RELATIONS AT ART START AND SUBSEQUENTLY, THE DEVELOPMENT DIRECTOR AND PROGRAM MANAGER AT ARTS FOR ALL, JESSIE HAS BEEN COMMITTED TO BRINGING ARTS EDUCATION TO UNDER-SERVED COMMUNITIES FOR THE PAST SEVERAL YEARS. 
IN ADDITION TO HER WORK IN THE NON-PROFIT SECTOR, JESSIE IS ALSO A SINGER/SONGWRITER AND A FORMER ACTRESS. AS A SINGER/SONGWRITER, SHE HAS RELEASED FOUR ALBUMS, TOURED EUROPE WITH FREDDIE STEVENSON, OPENING FOR THE WATERBOYS AND PLAYED A FEATURED SHOW AT THE SUNDANCE FILM FESTIVAL. AS AN ACTRESS, SHE WORKED IN FEATURE FILM AND THE WEST END IN LONDON. VISIT JESSIE'S WEBSITE HERE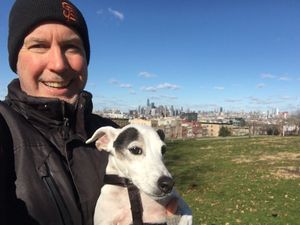 CHRIS HAMMETT
CO-FOUNDED FALCONWORKS ARTISTS GROUP, A NONPROFIT ORGANIZATION THAT USES THEATER INDIVIDUALS AND COMMUNITIES IN ORDER TO EFFECT SOCIAL CHANGE. HE CURRENTLY SERVES AS FALCONWORKS' TREASURER AND PRODUCER OF ITS MAINSTAGE PRODUCTIONS. CHRIS HAS OVER 15 YEARS EXPERIENCE IN MARKETING, PRODUCT MANAGEMENT, AND COMPLIANCE IN THE FINANCIAL INDUSTRY. HE HOLDS A BACHELOR'S DEGREE IN ENGLISH FROM KENYON COLLEGE AND A MASTER'S DEGREE IN TEACHING FROM THE UNIVERSITY OF CHICAGO. HE HAS LIVED IN BROOKLYN FOR NEARLY 20 YEARS. VISIT THE FALCON WORKS WEBSITE HERE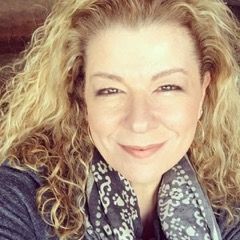 Sharon Corbitt
is a 35 year music industry veteran. She moved to Nashville to pursue a career as a singer/songwriter but found herself drawn to the business side of the industry. Sharon focused much of her early career on managing record studios, including Ocean Way Nashville, The Sound Kitchen and Grand Victor Sound (aka RCA Studio A). Grand Victor Sound was originally built in 1965 for then label head Chet Atkins and for the RCA Victor label. Since 2009, when Sharon came on board, Grand Victor Sound (Studio A) opened to outside commercial clients and some of the artists who have since recorded at Grand Victor Sound (aka Studio A) are Tony Bennett, The Beach Boys, Kacey Musgraves, Trans Siberian Orchestra, The Blind Boys of Alabama, Bob Seger, Sara Bareilles, Ken Burns and Chris Stapleton. In 2012, at the urging of Ben Folds, Sharon co-founded All Good Factory to co-manage Ben Folds artist career. In 2018, Sharon formed TransAtlantic Artists with Trudie Myercough-Harris with offices in the UK and Nashville. Sharon and Trudie now focus most of their day to day to developing new artists: singer/songwriter & luthier Arielle, singer/songwriter Beth Nielsen Chapman, and 2018 UK Americana Album of the Year artist Robert Vincent. Sharon and Trudie also lend their many years of music experience to consulting for artists, record labels and other music industry entities that wish to do business in both the US and Europe.  Sharon still consults for studio projects and non-profit ventures like: Songwriting With: Soldiers and does production coordination for Joe Bonamassa.  Sharon is very involved with Americans for the Arts, The Recording Academy, Audio Engineering Society (Board Member-Nashville Chapter), Country Music Association, Americana Music Association, UK Americana Music Association, Historic Nashville (Music Advisory Board Member), Music Row Preservation Trust (Board Member) as well as Songwriting With: Soldiers. To date, Sharon has facilitated studio recordings that have sold in excess of 130 Million plus worldwide. Sharon, along with Aubrey Preston, Mike Curb, Chuck Elkin, Ben Folds and Mike Kopp, where named 2014 Nashvillian of the Year by the Nashville Scene for their efforts to Save Studio A from Demolition. Sharon is also currently involved in music therapy and educational initiatives with Dr. Ronald Hirshberg with HomeBase in Boston, Boston Mass General/Harvard, the NAMM Foundation and Songwriting With Soldiers. Visit Sharon's website HERE
-------------------------------------------------------
SHELTER SONGS IS A SPONSORED ARTIST WITH PERFORMANCE ZONE INC (DBA THE FIELD), A NOT-FOR-PROFIT, TAX-EXEMPT, 501(C)(3) ORGANIZATION SERVING THE PERFORMING ARTS COMMUNITY. CONTRIBUTIONS TO THE FIELD EARMARKED FOR SHELTER SONGS ARE TAX-DEDUCTIBLE TO THE EXTENT ALLOWED BY LAW
-------------------------------------------------------        

LEGAL ASSISTANCE COURTESY OF   
JUNY E. FRANÇOIS, ESQ.    
J. FRANÇOIS & ASSOCIATES, LLC    
JUNY@JFRANCOISASSOCIATES.COM